Waxing Dark
A Novel in Progress by Maren True
Violet Glass and her best friend Rose were inseparable, until Freshman year, when Rose moved away, cutting off all contact. A year later, Violet's insidious new stepmom sends her packing to a mysterious, prestigious, and—maybe—magical boarding school. She is a Replacement for a girl who died, a girl named Rose.
A knife to her neck is a fitting introduction to her vicious new roommates. But here, in weapon bedecked halls, mere murder is mundane. The crux on which chaos turns is the enigmatic family that runs the school.
Violet learns that her entire class, including her, exist for one boy, Vesper Ending. They are specimens to hone his uncanny skills. Her peers have already been catalyzed to approach the pinnacle of what they could be—for good or ill. Mostly ill.
Trying to walk among a menagerie of freaks thriving in a blood bath, where even the teachers will skewer you for the wrong answer to a pop quiz, there is no safety. Most disturbing of all, Vesper Ending is showing far too much interest, and walking the halls, breathing the air, Violet is becoming someone else.
She feels the undertow of something below the surface—a chthonic causality. Improbable, impossible—malign and wondrous. As she slips further from her world and deeper into his, she becomes something more, something other, perhaps something terrifying.
Seductive and compelling, this story takes you to the other side, a half-step tangent to ours, where the extremes of the bell curve are both the natural destination and a beginning.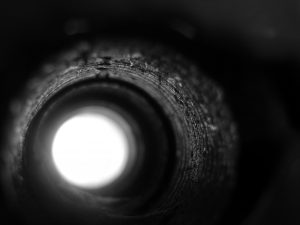 Genre
Waxing Dark twists the concept of a magic high school in the direction of magical realism while exploring psychological themes. It's writing style embraces a strong Contemporary Fantasy voice but occasionally flirts with literary elements. Waxing Dark is in late stage edits prior to seeking an agent and publisher.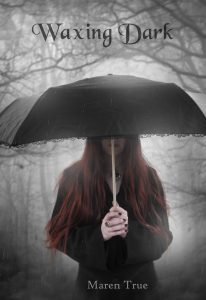 Summary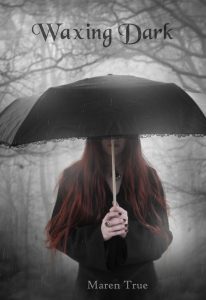 Article Name
Description
When Violet Glass's new stepmom sends her packing to a mysterious, prestigious—and murderous—boarding school, she didn't think things could get worse . . . until she accidentally requests a death sentence—one that always comes to pass.
Author
Publisher Name
Publisher Logo